POWER INNOVATION PRECISION
A rifle from Stoeger AIRGUNS is exclusive, sensual, provocative and always unmistakably Italian. In fact all the Stoeger AIRGUNS models are entirely, idealized and designed in Italy.
Stoeger AIRGUNS has always been the creator of dynamic and unrivaled rifles.
The new XM1 has a cutting-edge, distinct and streamlined design with multiple souls: sporty, elegant and innovative.
Stoeger AIRGUNS rifles are incomparable through their blend of:
Fascinating design
Supreme shooting ergonomics
Innovative Style
Technological capability
Quality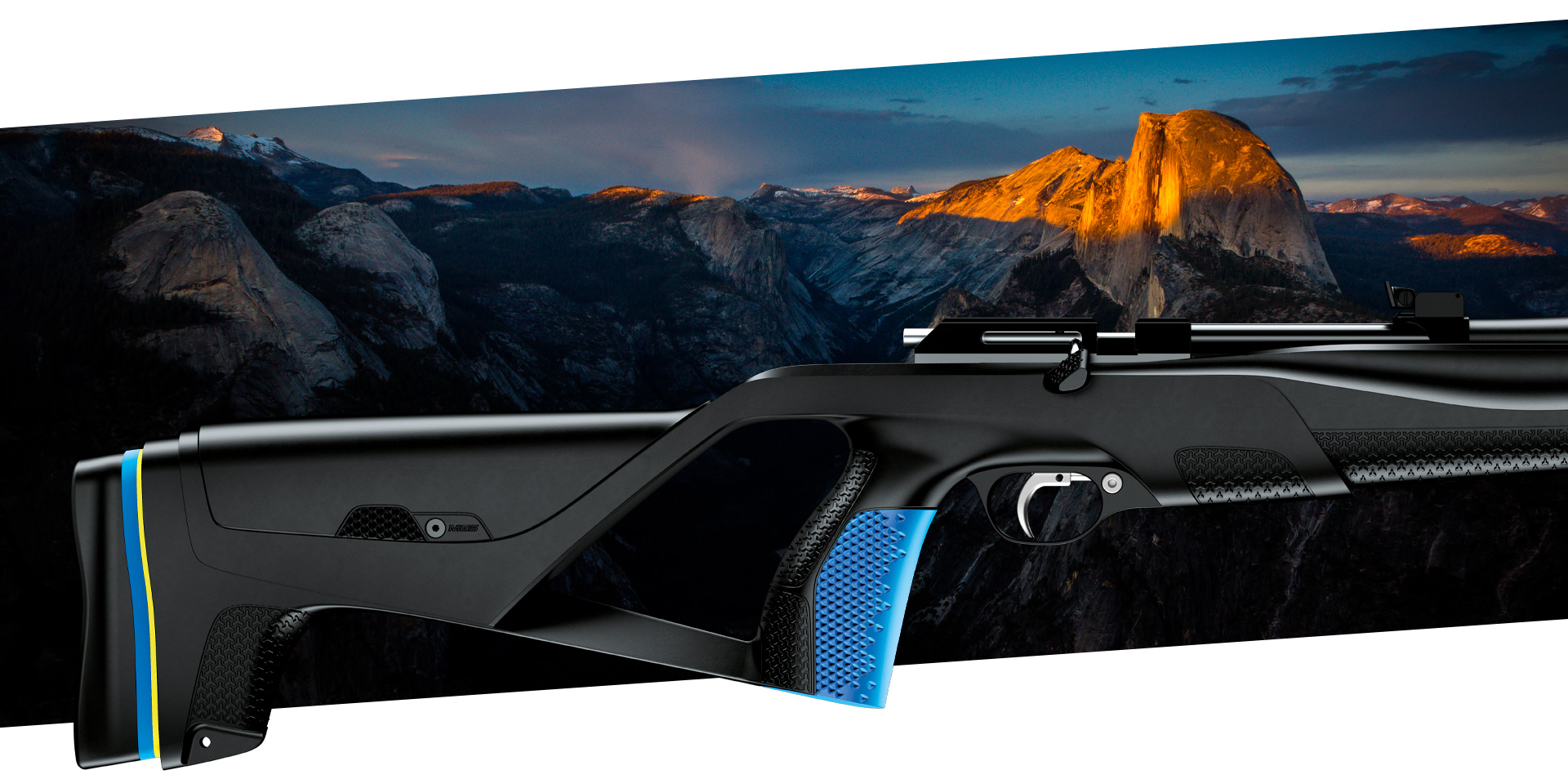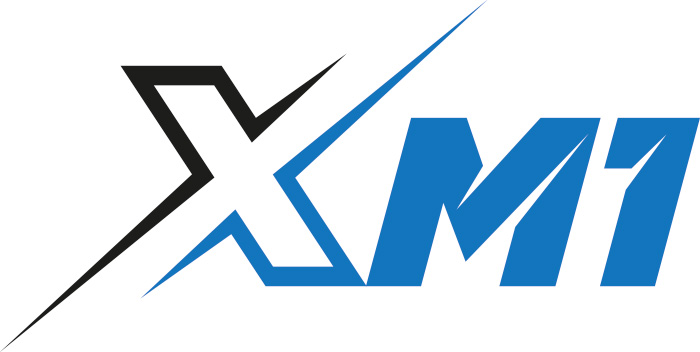 The new XM1 muscular surfaces make the rifle appear strong and self-secure. All surfaces are designed with a clear attention to ergonomic and anatomic functionality. The innovative Italian design by Stoeger AIRGUNS can immediately be recognized at first glance. The extreme proportions and the unique line of its profile make the new XM1 a real multi-use rifle.
XM1 ensures the best performance in every shooting situation, thanks to the ergo/anatomical studies performed by Italian Engineers (Human Tech Design) and the best weight-stability ratio of the rifle. A distinct style of Stoeger AIRGUNS coupled with traits of a sports rifle and hunting rifle. The rifle provides to the shooter a uniquely emotional experience. With its strong personality, pure design and absolute sportiness, the new XM1 is one of a kind.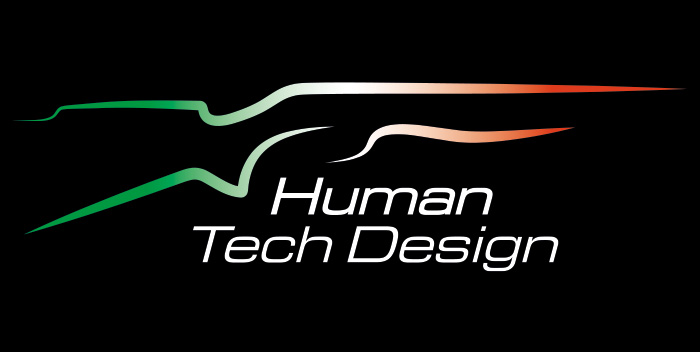 Functional Ergonomics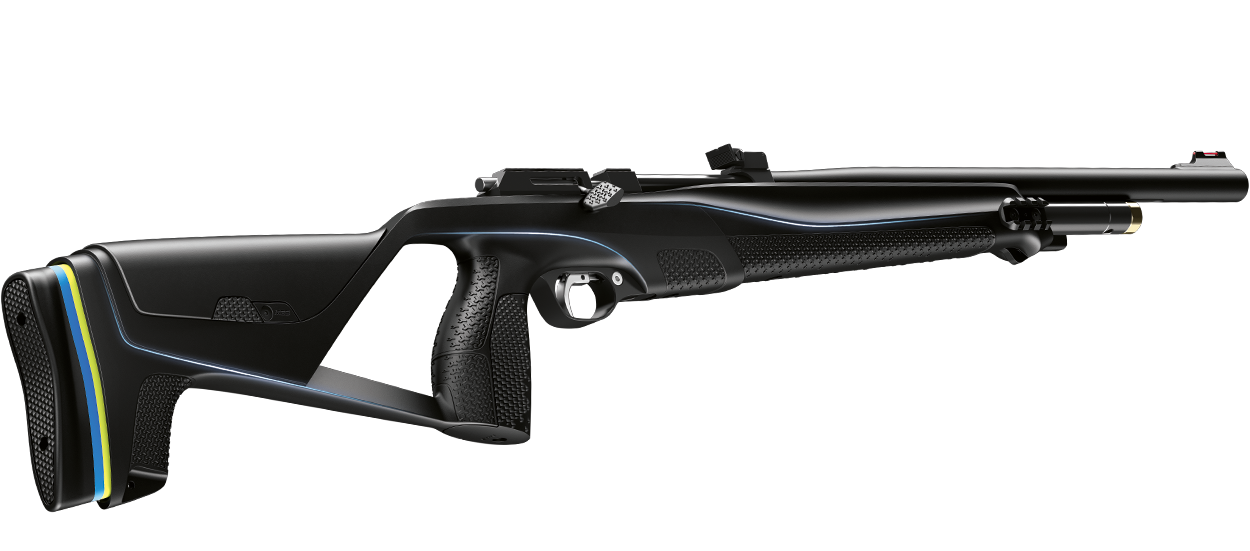 PRO ADAPTIVE CHECKERING
Stoeger AIRGUNS ProAdaptive Checkering is the result of a project which let shooters expose themselves to a new experience, become one with the airgun and find a perfect feeling with it. The special checkering progression actively and comfortably "fits" the gun, no matter the environment shooters find themselves in.
Grip Level 1 hard: HEXACELL
Grip Level 2 soft: THRIDION


Multi Grip System
Stoeger AIRGUNS offers a shooter the choice of the favourite pistol grip and cheekpiece thanks to the Multi Grip System technology. Shooters can adapt the new XM1 to their own style, choosing between a Base blue pistol grip or a XL black pistol grip and between a Base cheekpiece or a Monte Carlo cheekpiece.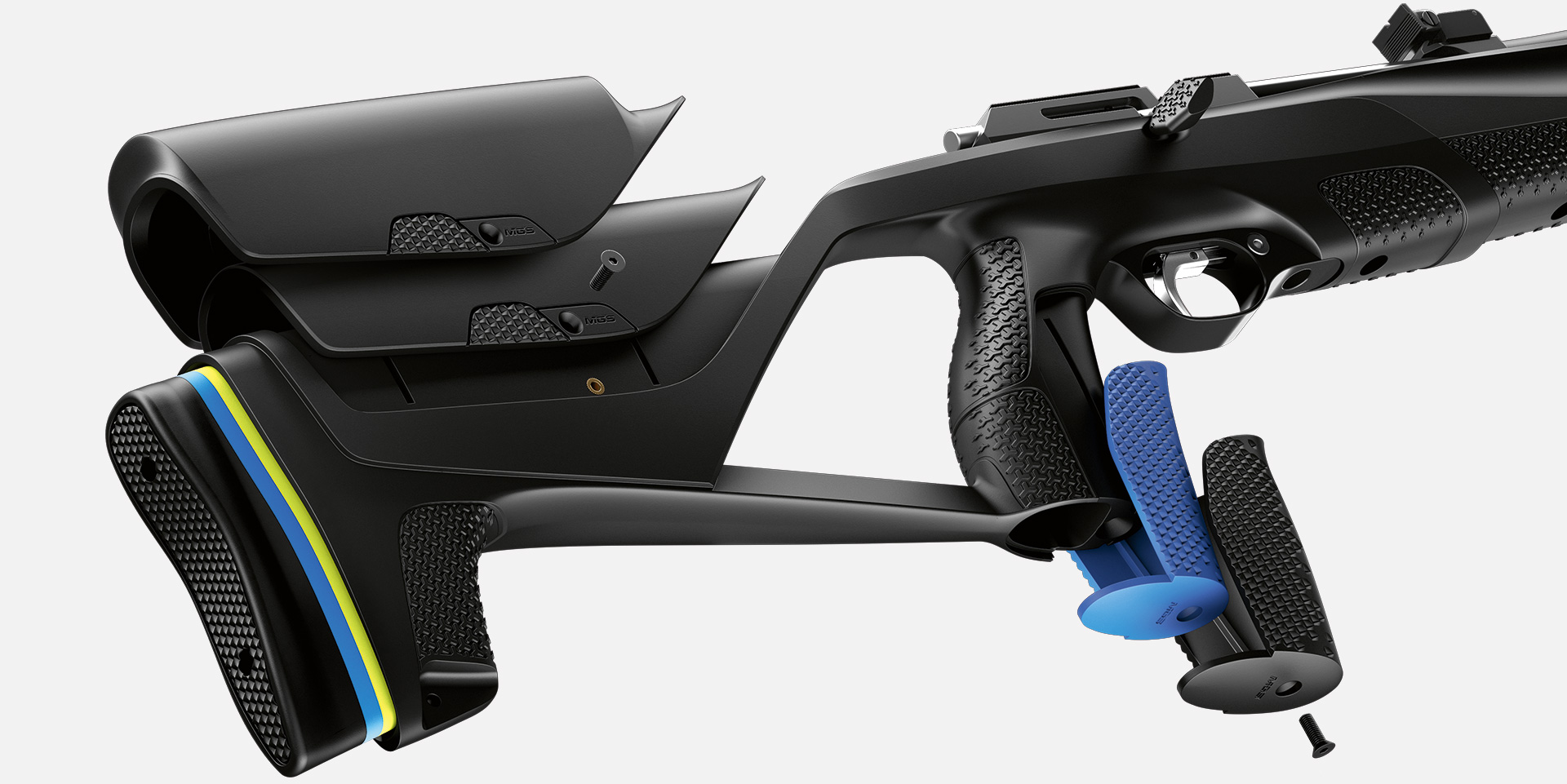 XM1 Technical details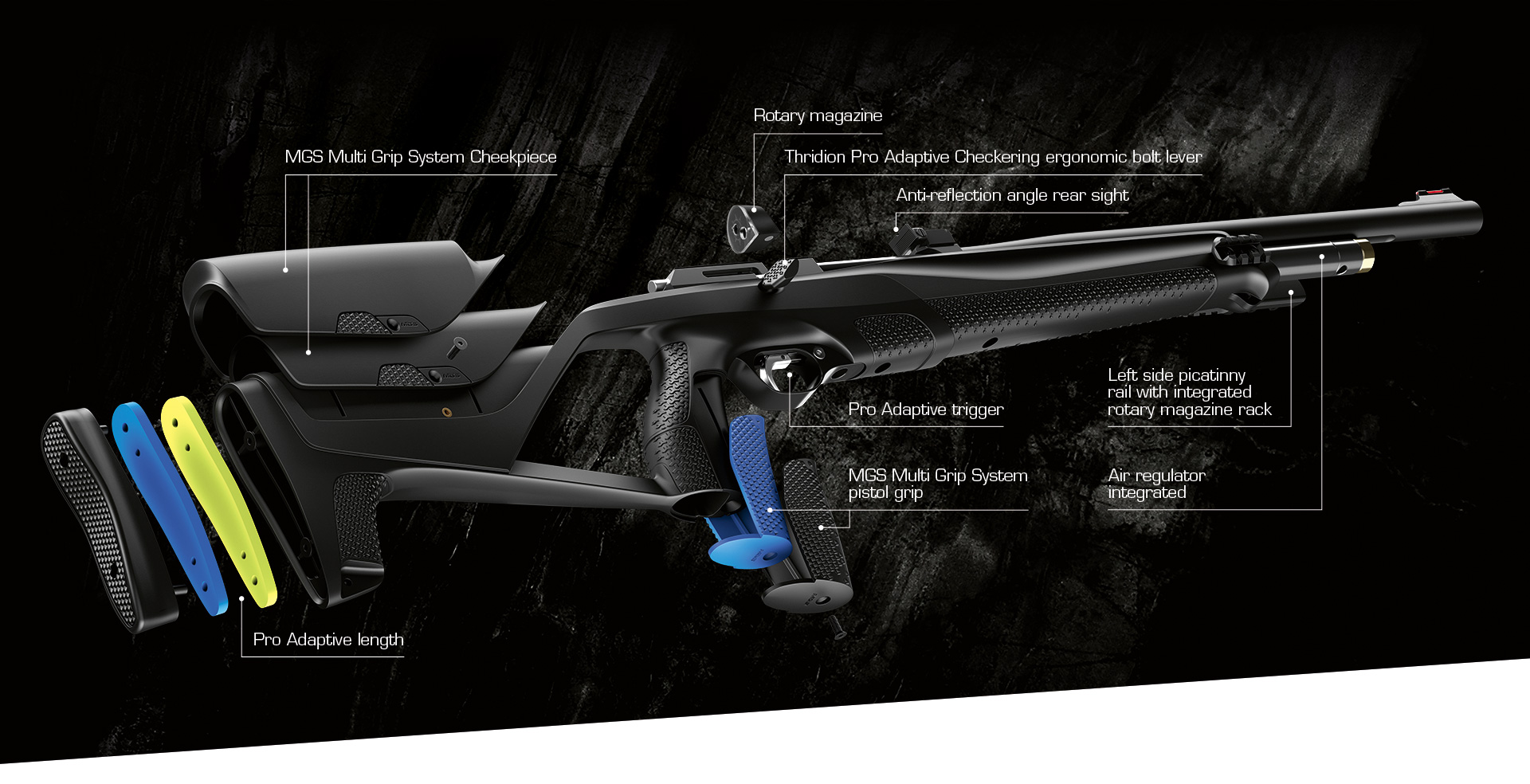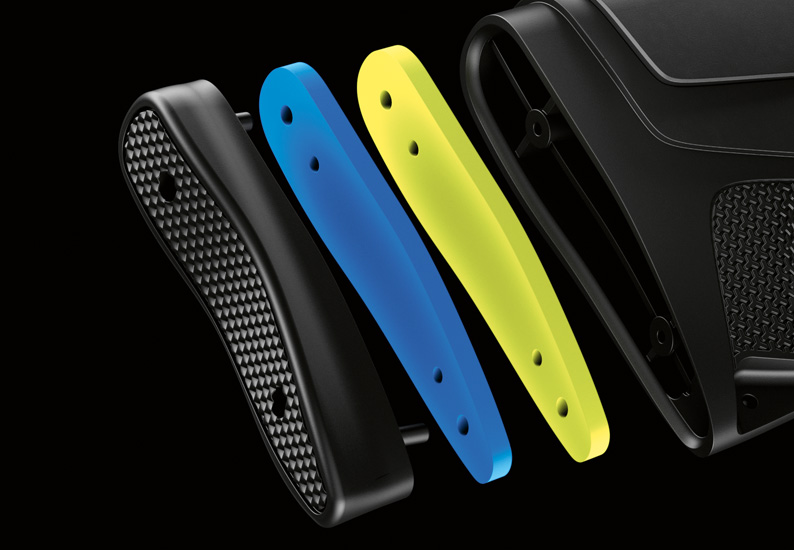 PRO ADAPTIVE LENGTH
Length of pull adjustable with color spacers for optimal comfort.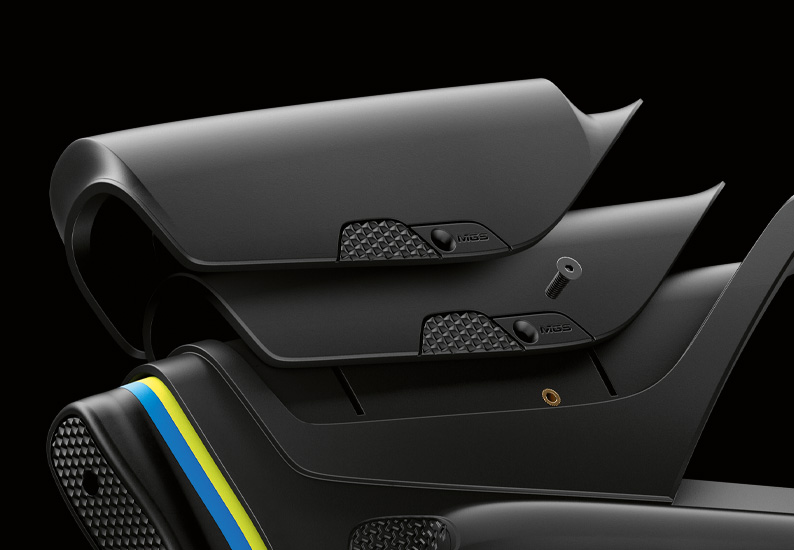 MGS MULTI GRIP SYSTEM CHEEKPIECE
Base cheekpiece: for open sights.
Monte Carlo raised cheekpiece: for scope.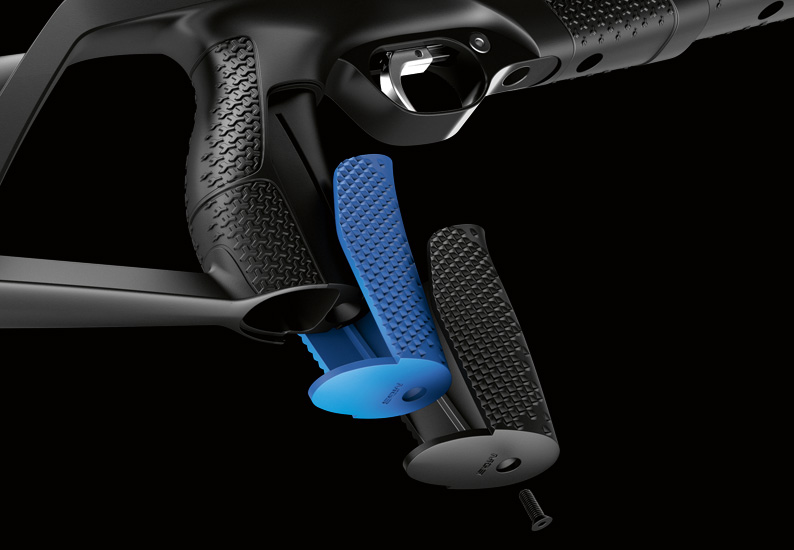 MGS MULTI GRIP SYSTEM PISTOL GRIP
Base Blue pistol grip.
XL Black pistol grip.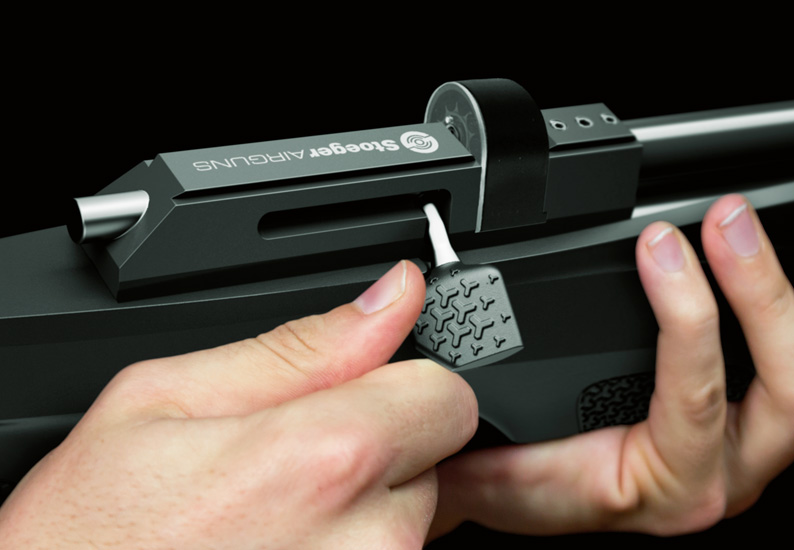 THRIDION PROADAPTIVE CHECKERING ERGONOMIC BOLT LEVER
EBL system - EBL Ergonomic Bolt Lever is the first lever with exclusive THRIDION checkering for maximum grip.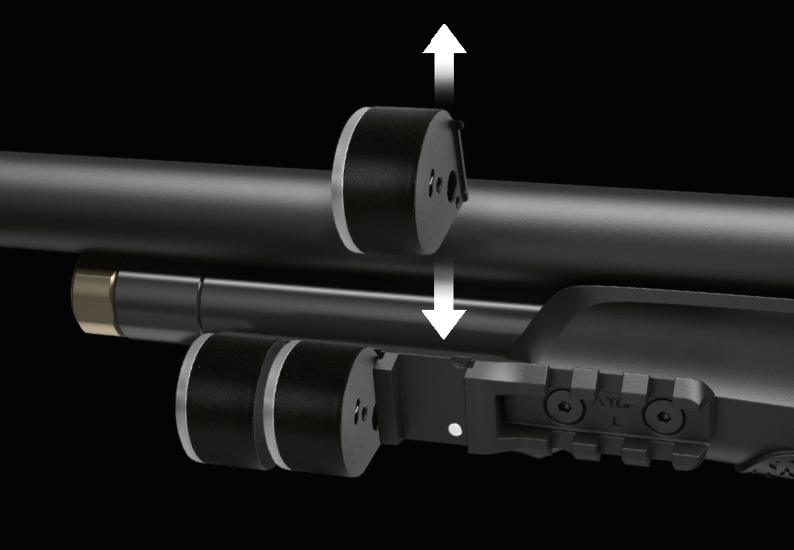 LEFT SIDE PICATINNY RAIL WITH INTEGRATED ROTARY MAGAZINE RACK AND LOCKING MAGNETS
The first revolutionary multi-use Picatinny rail developed by the Italian Engineers integrating a rack for 3 spare magazines.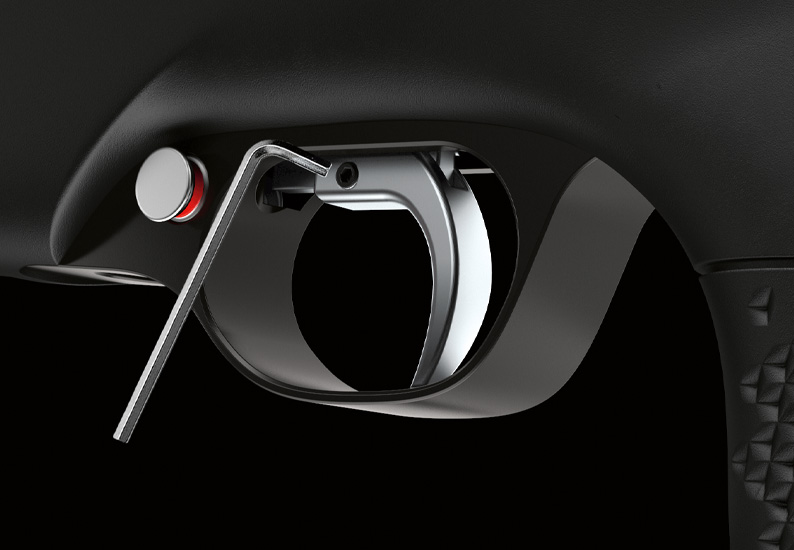 PRO ADAPTIVE TRIGGER
Most flexible trigger in its category. The first to offer the progressive regulation of the trigger length ( - 4mm +8mm ).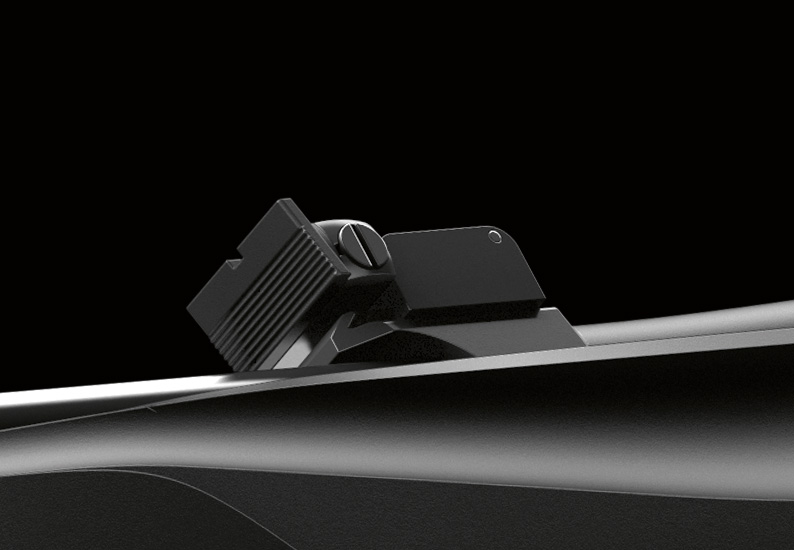 ANTI-REFLECTION ANGLE REAR SIGHT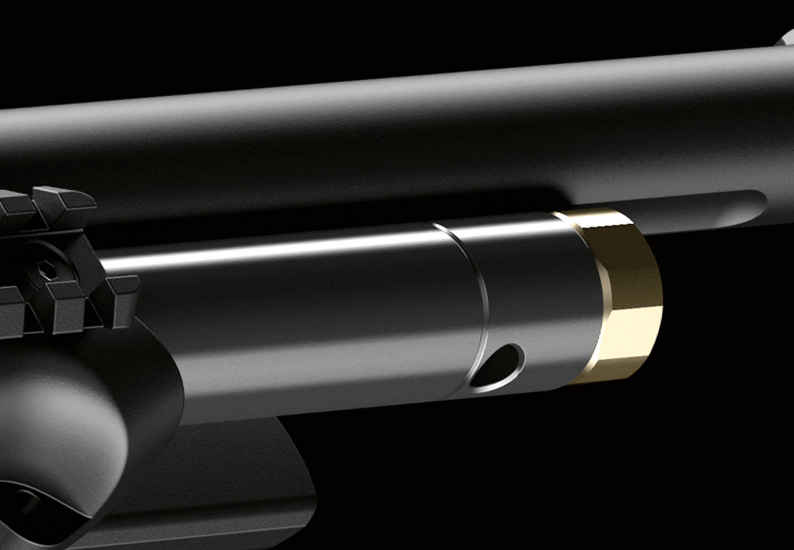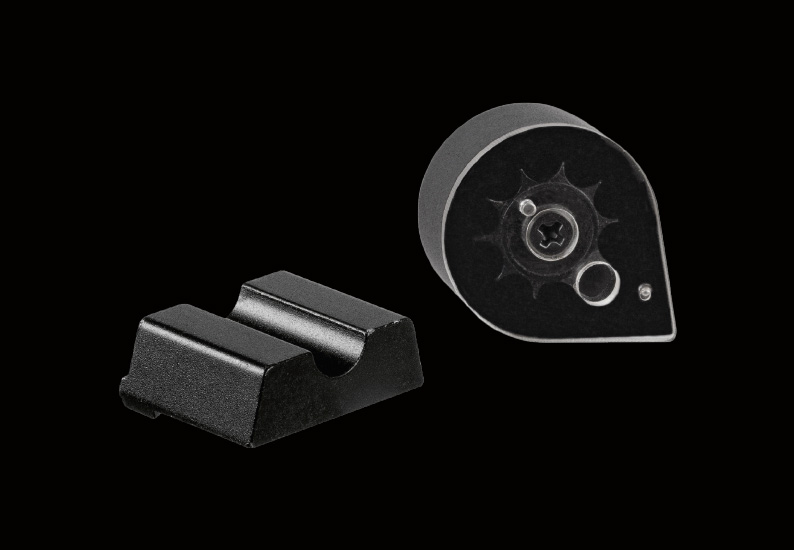 SINGLE SHOT TRAY
ROTARY MAGAZINE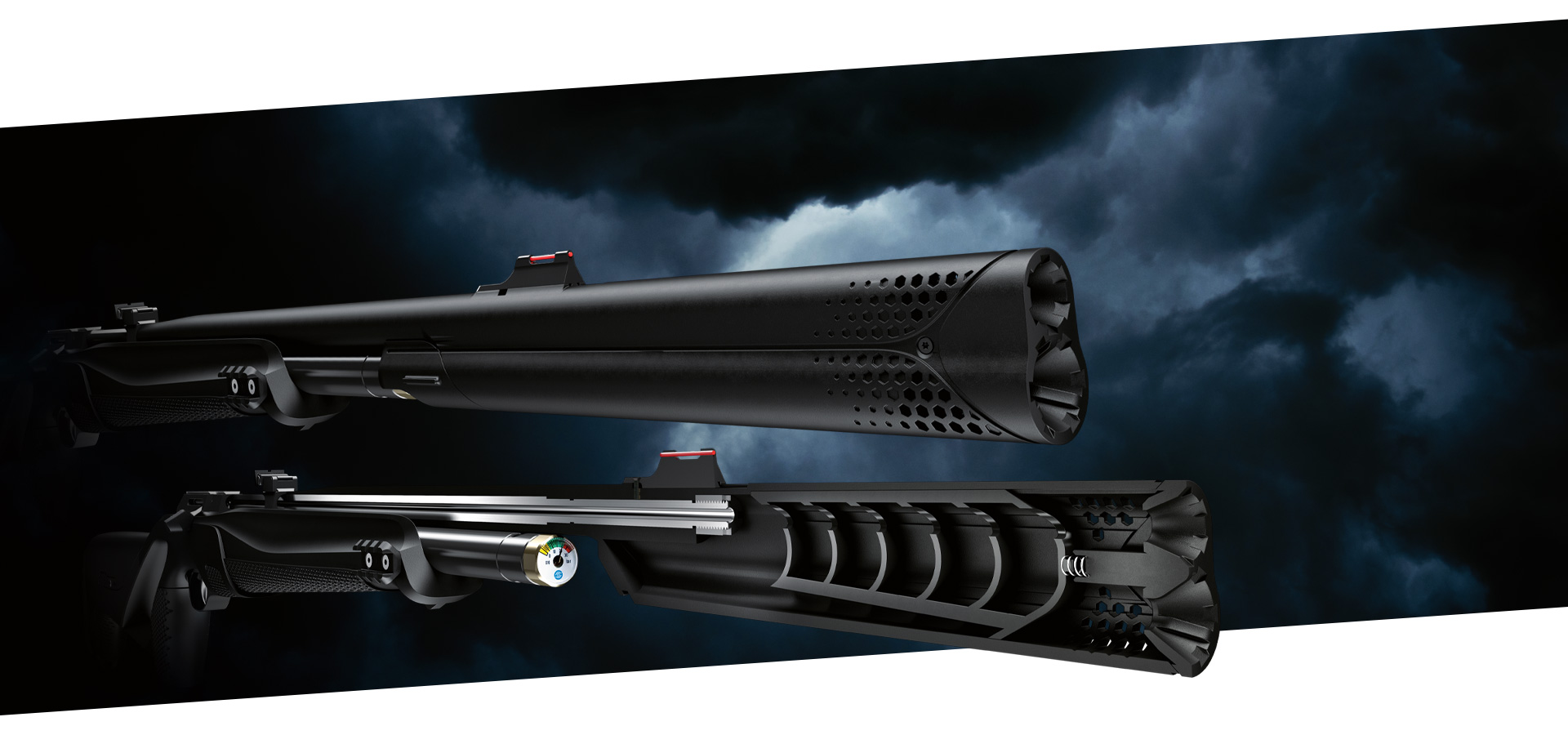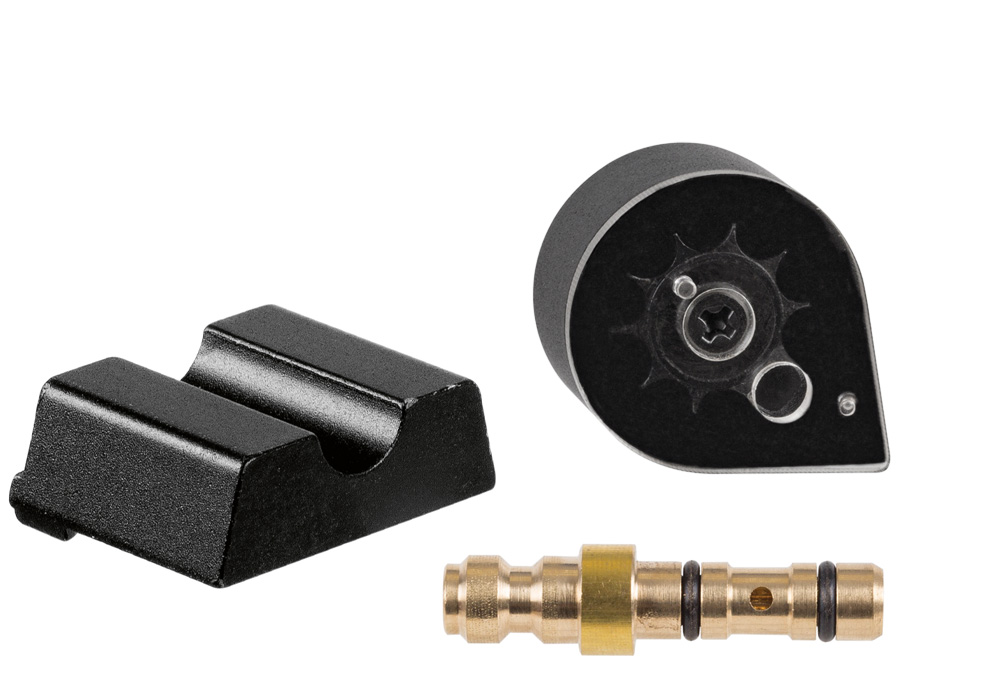 Single-shot tray
Rotary magazine
Adapter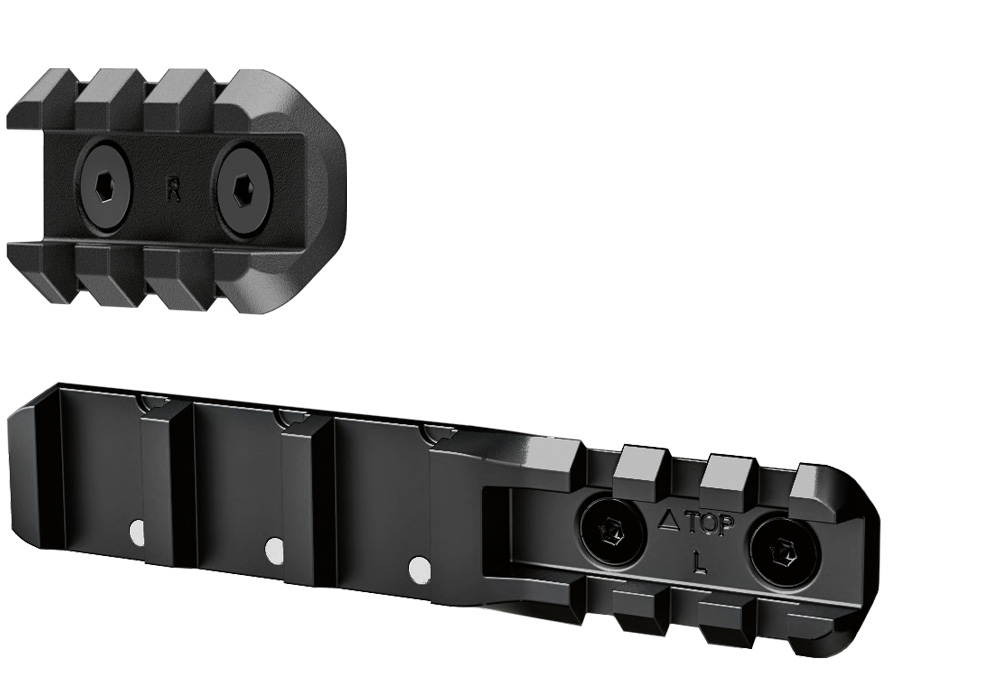 Right side picatinny
Left side picatinny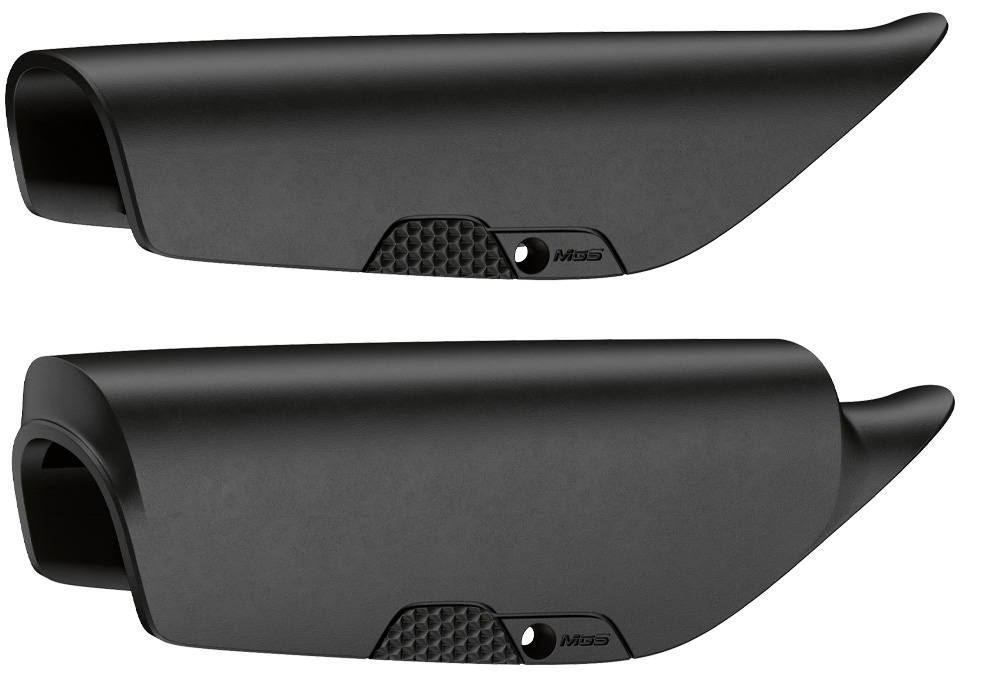 Base cheekpiece
Monte Carlo raised cheekpiece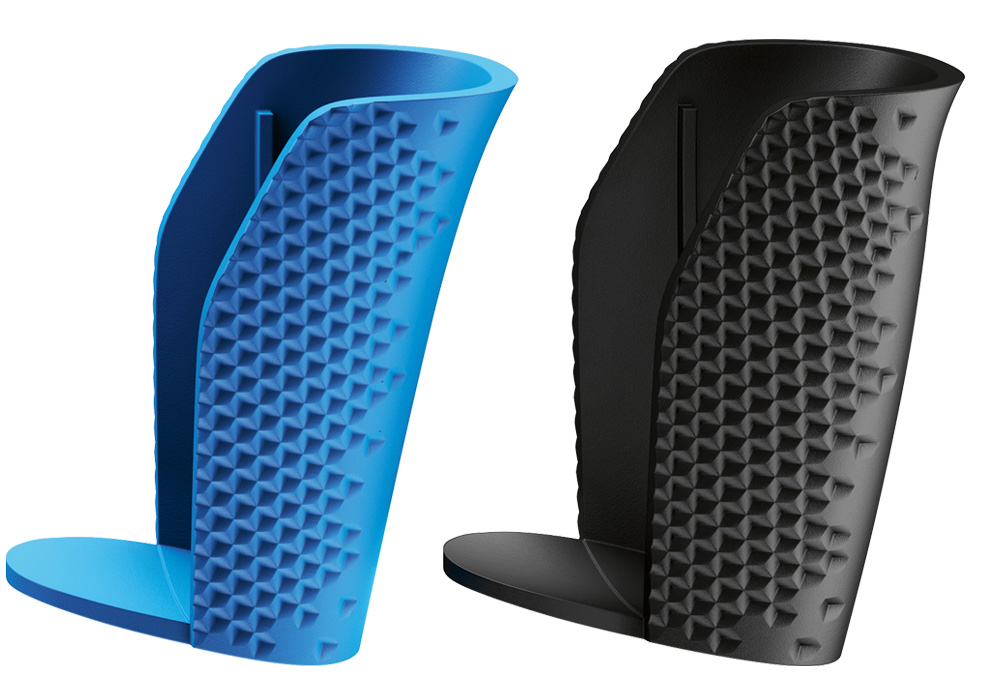 Base blue pistol grip
XL black pistol grip