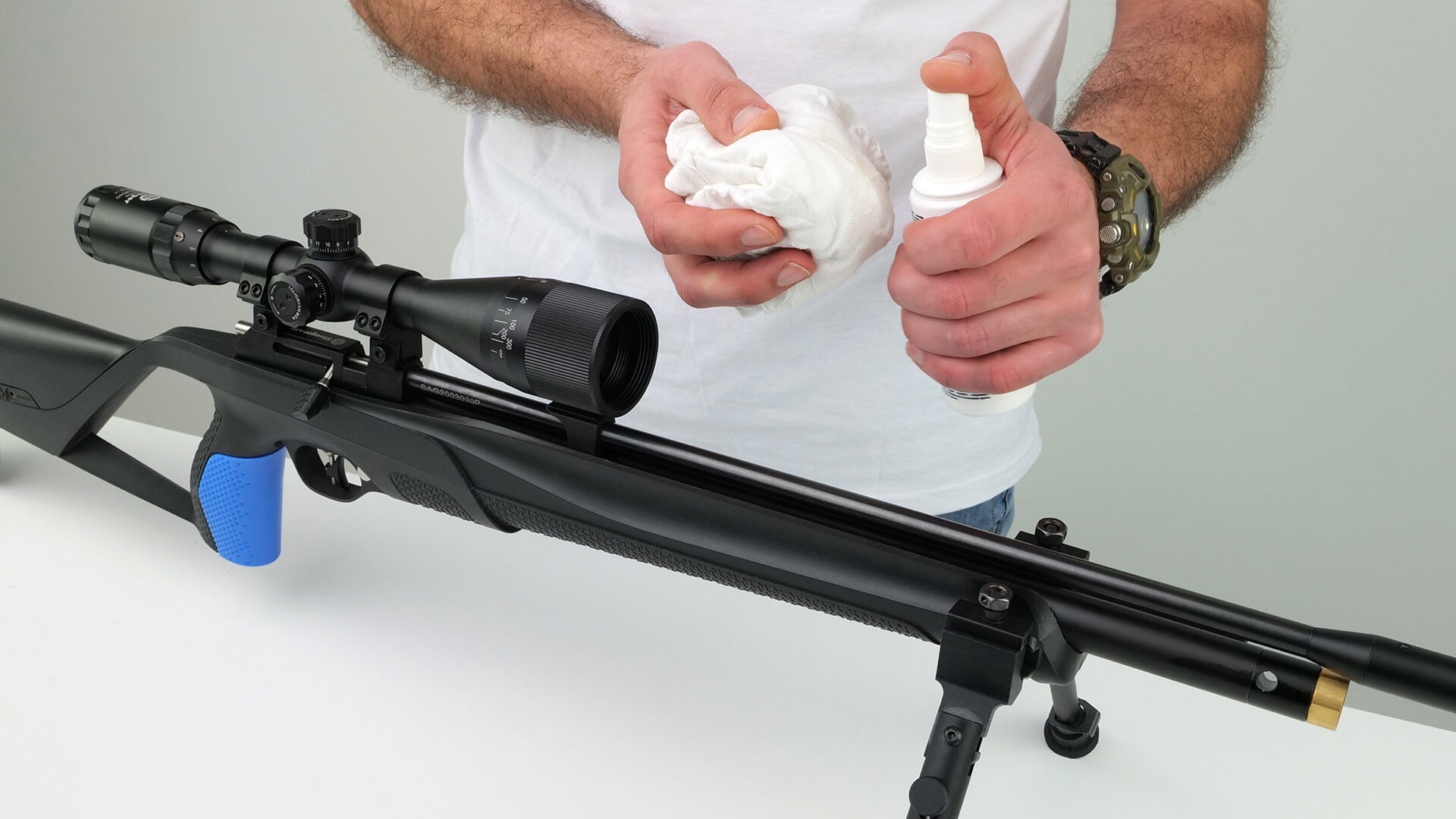 24 Mar

Rifle Cleaning

RIFLE CLEANING: TIPS ON HOW TO CLEAN YOUR RIFLE
Rifle cleaning is an essential practice for maintaining the rifle's performance excellent.
By some it is considered a boring activity while for many others it represents a real «tete-a tete» with the partner of your hunt adventures. Carried out by hand it is a very satisfying moment of total relaxation at the end of a fun day.

WHY IS IT SO IMPORTANT TO CARRY OUT YOUR RIFLE CLEANING?
Considered that a universal and recognized rule does not exist, the Stoeger AIRGUNS blog is here to give you useful and practical tips for keeping your rifle perfect over time. The exposure to all kinds of atmospheric agents (ambient humidity, rain, debris such as dust, etc., ) can threaten your rifle over time.
Therefore, a very first good cleaning practice is definitely to remove all residues that are deposited, particularly along the barrel. Most of our rifles are made with metal materials and the stocks are made of synthetic materials; this makes the rifle in excellent condition. You can clean the rubber seals with a silicone-based oil (specific products for compressed air exist on the market), while for cleaning the finishes of the metal parts it is possible to use a common gun oil that is not corrosive and aggressive.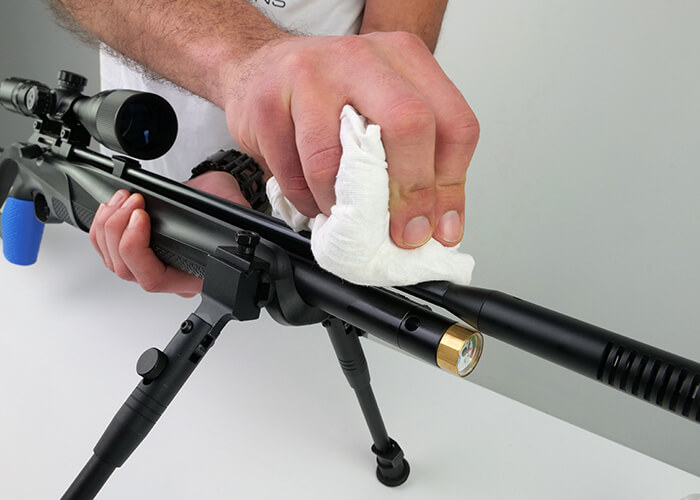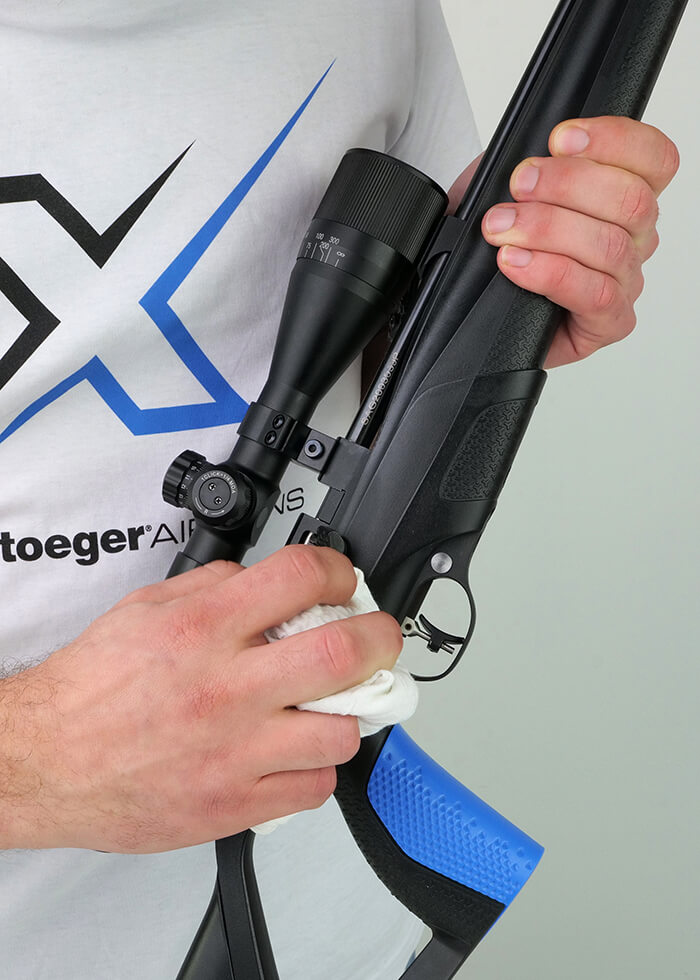 SAFETY FIRST
The first tip, the rule number one to ALWAYS follow is to make sure that the rifle is unloaded… SAFETY FIRST!
Safety is never too much, so our advice is to make sure there are no shots in the barrel. This requires removing the magazine.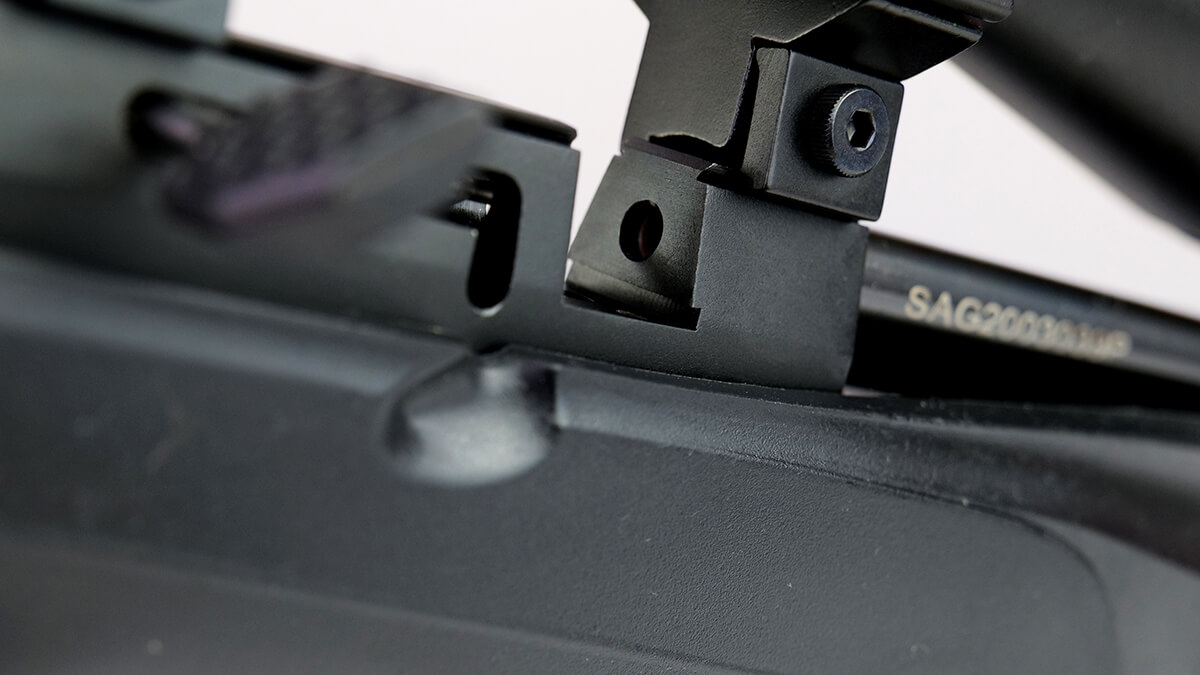 Since we shooters are like St. Thomas «until we see we do not believe» we recommend that you still fire a shot in a safe direction without a magazine inserted. This way we will not have any doubt. In addition, our PCP are all equipped with a pressure gauge on the tank to check the pressure; if it reads zero it means that the rifle is empty of air and therefore unable to fire. In the case of PCP, disassembling the rifle is not necessary because unlike common rifles this type of gun does not burn any propellant.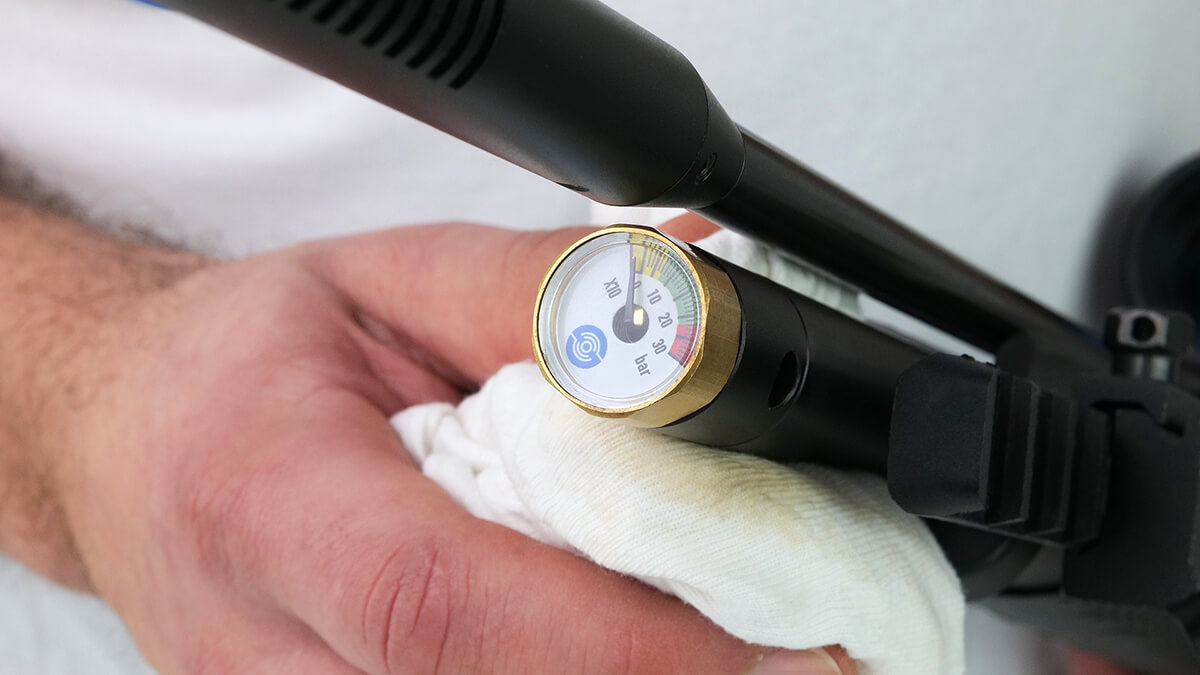 HOW CLEANING TAKES PLACE: RIFLE CLEANING KIT
Periodic cleaning of the barrel can be done simply by using wicks or products specifically designed for the type of rifle.
It is most important not to use solvents or cleaners based on petroleum to clean the internal barrel. The advice is to have special steel rods with adapter felt holder having internal bearings that allow precise and linear movements in following the rifling. There are different types of rods on the market. The length of your rifle will be certainly a good benchmark for choice.
As for the exterior it is possible to polish and preserve over time the shine of the rifle by simply passing a soft, lightly oiled cloth along the barrel.
Be careful not to use dirty cloths or corrosive sprays–they will dirty and damage your rifle!
ALWAYS CHOOSE THE RIGHT PELLETS
It may seem obvious but the choice of pellets is essential to avoid possible jamming.
We suggest you to choose the most appropriate pellet for your rifle based on shape, size and weight.
Stoeger AIRGUNS  offers a wide range of pellets, of the highest quality and with excellent performance.
CLEANING CONCLUDED, READY FOR A NEW ADVENTURE?
Be honest. Does taking care of your carbine make you feel better?
Another very important aspect is to place your rifle in its case and in a place that is safe and dry, away from sources of humidity that could trigger corrosion and oxidation of the internal parts.
Cleaned and polished, your rifle is now ready for you to experience a new, unforgettable adventure!
If you have any questions, inquiries, or concerns please contact our customer service department [email protected] we will always be here to help you!!!