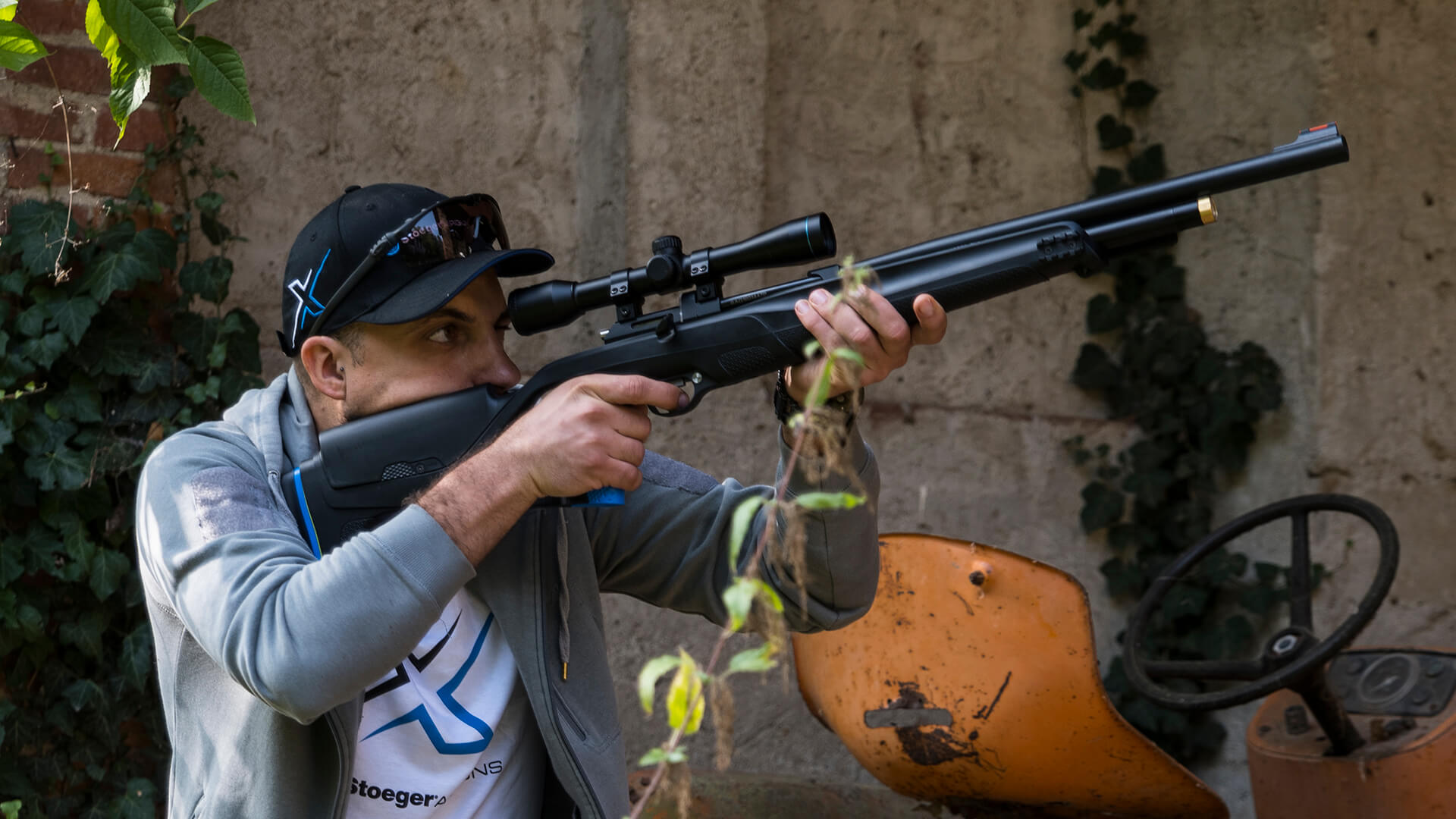 13 Oct

Stoeger AIRGUNS rifles: Technology and Design for the best performance

Choosing Stoeger AIRGUNS rifles means appreciating the extensive research, meticulous attention to details, and dedication that goes into creating adavanced, visually appealing, and user-friendly rifles. The Stoeger AIRGUNS brand is driven by passion, technology, and a commitment to quality, resulting in the production of rifles that boast attractive designs, ergonomic features, and an unmistakable Italian style.

A rifle should always stand out, and style plays a crucial role in giving a product its unique and exclusive identity. However, aesthetics alone is not enough; a rifle must also be practical and functional. This is why the designers and engineers of StoegerAIRGUNS's team are constantly engaded to find innovative solutions that meet the expectations and needs of the vast community of outdoor lovers.

The creation of a rifle begins with an idea that comes to life through meticulous design. Before production, extensive prototyping is conducted, involving mockups, calculations, and simulations to ensure the perfect combination of mechanical precision, design aesthetics, and technological advancements.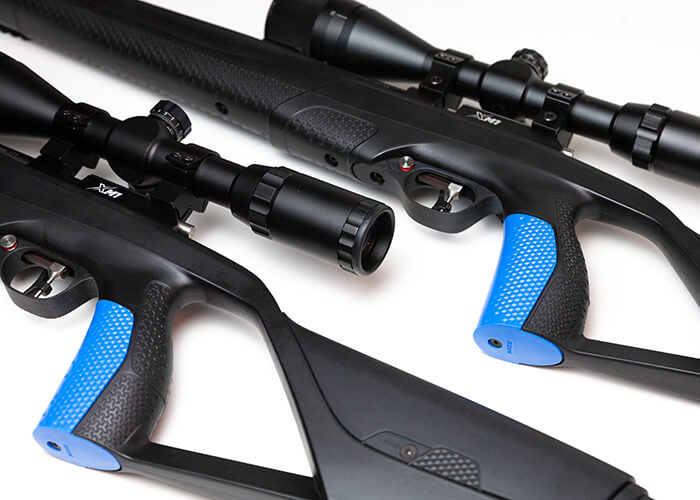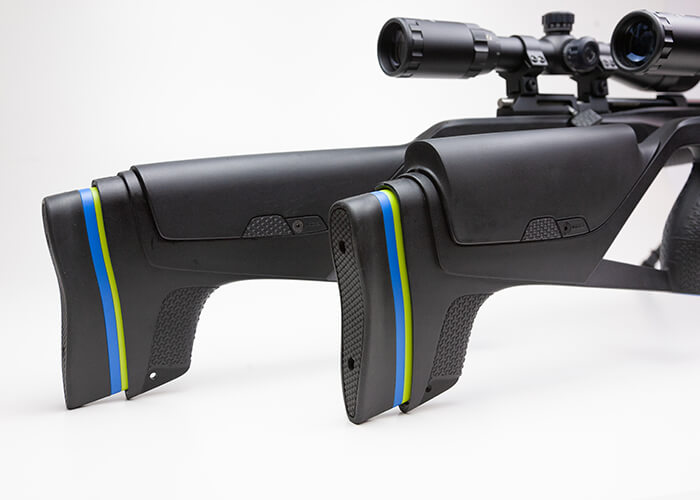 Stoeger AIRGUNS team employs the best technologies, such as selective laser sintering (SLS) of polymer or metal powders, stereolithography of resins, and rigorous calculations, simulations, and field tests. These processes lead to the development of satisfactory solutions that are highly valued by passionate shooters and hunters.
The success of StoegerAIRGUNS technologies is attributed to the expertise and competence of the designers, as well as a management team that is dedicated to product development and innovation. The journey begins with the exploration of new features that can enhance performance. Through Concept Scenario Generation, hypothetical product forms and usage scenarios are imagined ensuring optimal hunting and shooting capabilities. Mind maps are the blueprint for this phase, capturing every detail of the product, including shapes, graphics, formulas, and geometries, which will ultimately translate into new technological solutions for successful operation and exceptional results.
THE PRO ADAPTIVE CHECKERING 
This is how the Pro Adaptive Checkering develops, born out of Stoeger AIRGUNS's mission to providing comfort to every hunter and shooter. However, this technology offer more than just comfort; it also enhances handling, provide a secure grip, and improve overall performance.
To ensure maximum comfort, designers and technicians conduct meticolous research. They analyze user interactions and observe how fingers are positioned on the rifle. Knurled areas have been strategically added to the rifle's action, not only near the grip and forend but also in other key positions, to ensure a strong and secure grip.

The concept of Pro Adaptive Checkering includes various high-tech textures tailored to different areas of the rifle.

In the XM1 line, known for its technical and captivating appearance, two different checkering units have been designed and applied: Thridion and Hexacell. Thridion offers an effective grip that can be optimized based on shooting positions and preferences. Hexacell, on the other hand, provides a deeper and more comfortable grip, enhancing stability when the rifle is shouldered.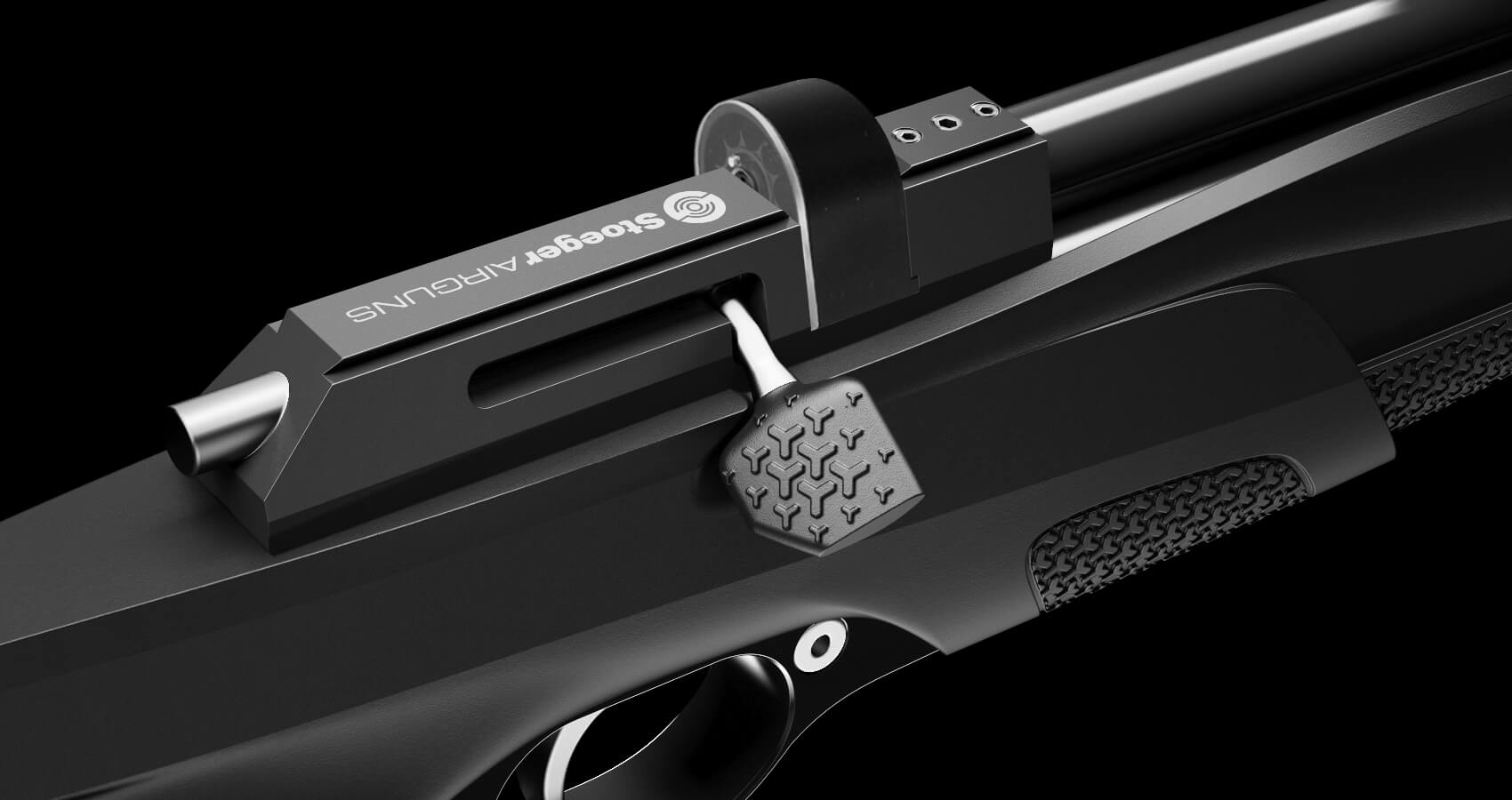 In other cases, such as the RX line, grip surfaces have been carefully studied and analyzed. The checkering component has been progressively distributed, increasing in areas where fingers and palms have a stronger grip.
The research of Stoeger AIRGUNS is focus on innovative solutions and technologies, to meet the evolving needs of hunters and shooters.
If you have any questions, inquiries, or concerns please contact our customer service department [email protected] we will always be here to help you!