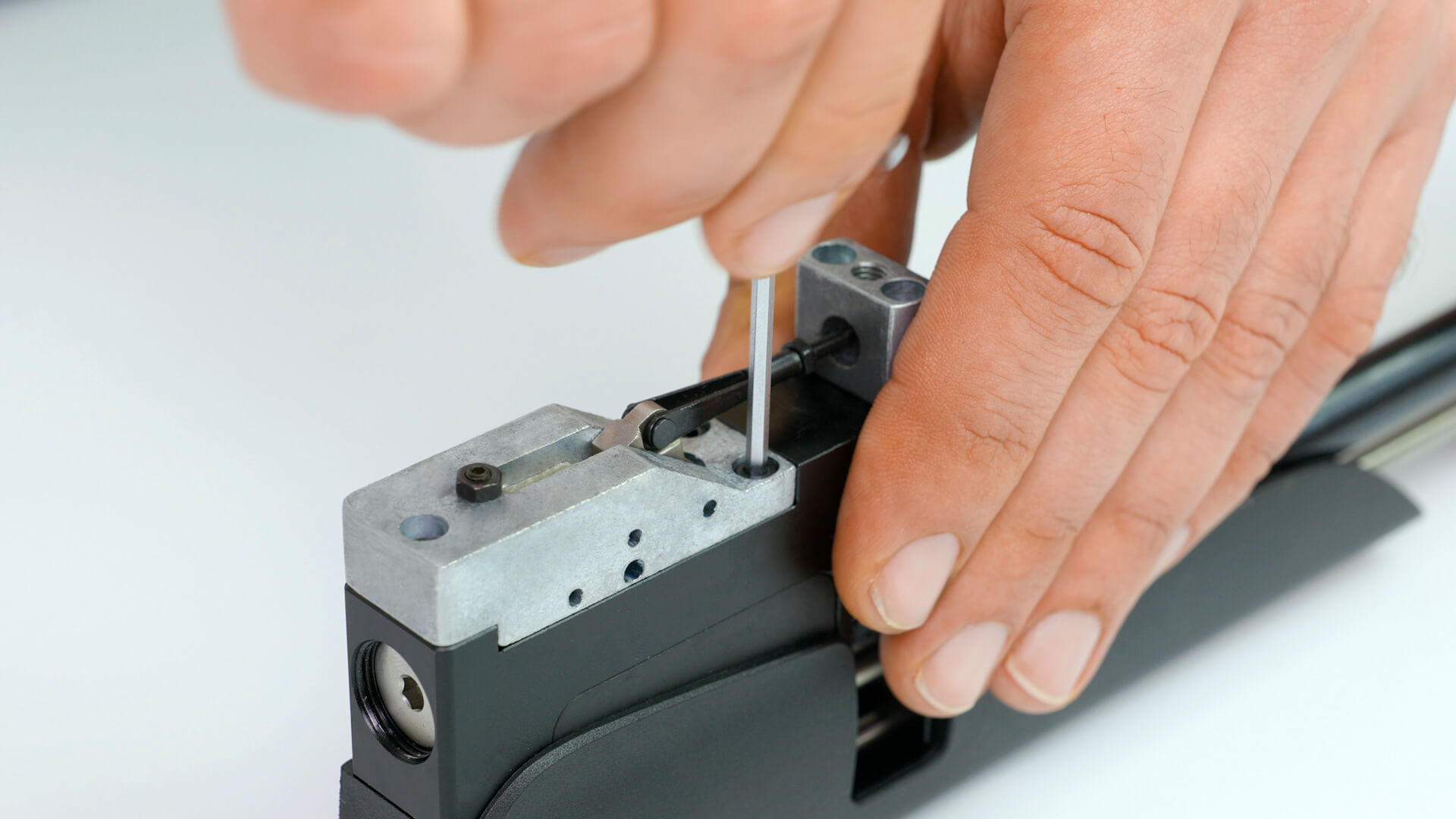 04 Jul

How to disassemble the XM1 BULLPUP: useful tips

With this article we want to take you step by step through all the necessary steps of correct disassembly of the XM1 Bullpup rifle, a new entry of Stoeger AIRGUNS.
Ergonomic and extremely compact it features the feeding and firing system inside the stock.
This ingenious mechanics allows for a significant reduction in length compared to the traditional XM1.
Handy and lightweight, it is the perfect solution for shooters and hunters who want to move with ease and fluidity.

Whether it is an air rifle or a common firearm the number one rule is always the same: CAUTION. Always make sure the rifle is unloaded. In the case of the XM1 Bullpup first unload the air from the magazine by using the unloading screw.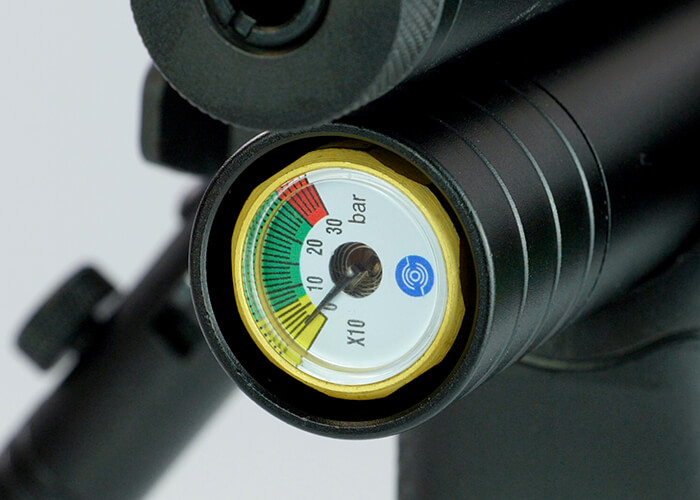 After completely unloading the magazine, do not forget to replace the drain screw.
In case you have not already done this to drain the air from the magazine, let us now proceed with separating the mechanics from the stock. To do this, with the help of an Allen screwdriver, we loosen the two retaining screws.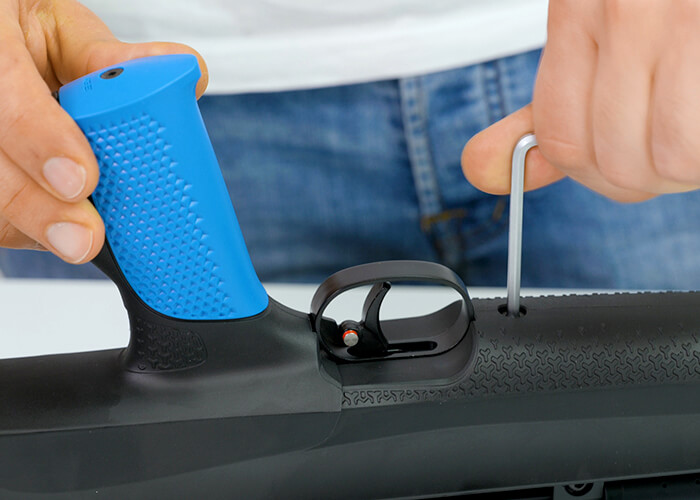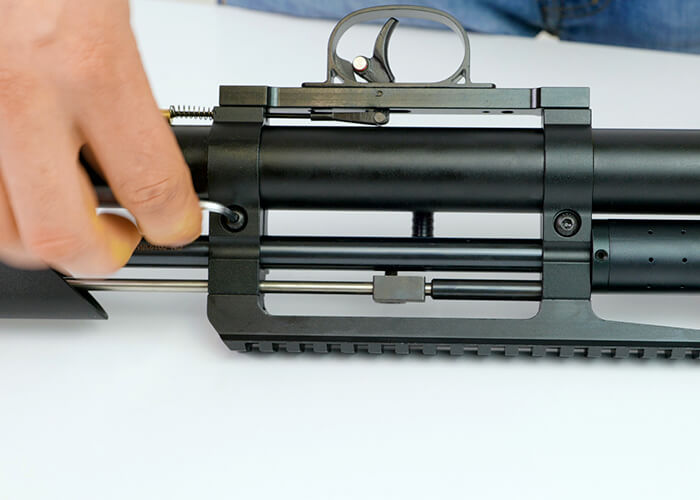 We continue with the disassembly of the magazine tube: We gently loosen the two screws of the central support and with the help of a wrench we completely unscrew the magazine tube and slide it out of the rifle.
We continue to remove the valve pin and its spring from the power valve.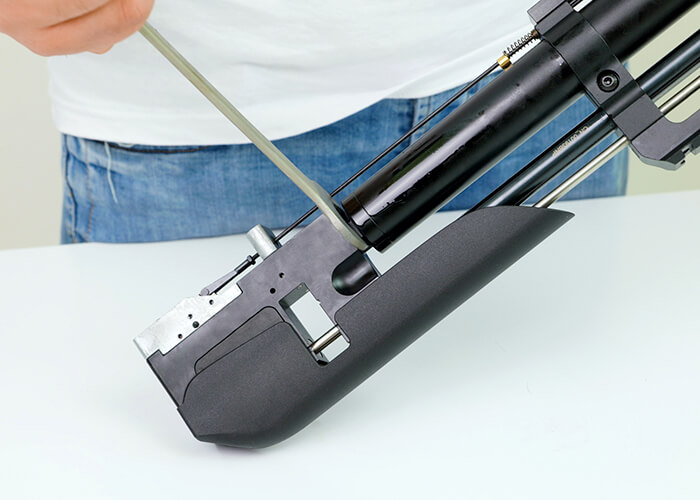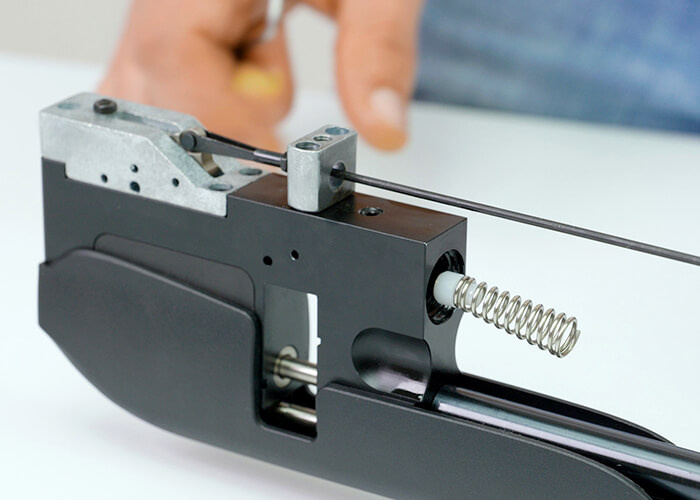 We can now separate the trigger from the frame. To do this we loosen the 5 screws located at the bottom of the trigger.
Having reached this point, all that remains is to remove the spring and striker by completely unscrewing the power adjustment screw.
We conclude the disassembly procedure with the power valve. To take it off in the correct way we advise you to remove the grub screw that holds it and the pin firmly in place, paying close attention to the direction of insertion of the latter.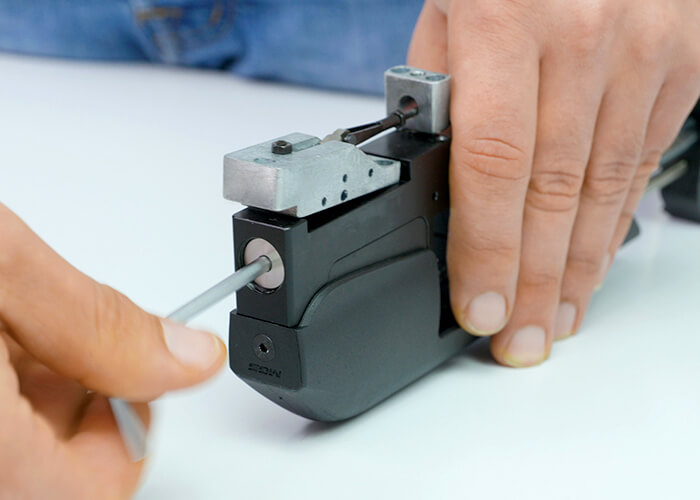 At this point we remove it by gently pushing it out of the direction of the striker.
ATTENTION: Put all rifle components back in a safe place away from dust and corrosive agents, and proceed to clean the rifle by following the Stoeger AIRGUNS team's advice detailed in the Blog's article "RIFLE CLEANING".
FOLLOW THE HOW TO VIDEO

If you have any questions, inquiries, or concerns please contact our customer service department [email protected] we will always be here to help you!!!